Why trust Graceful Placenta Services?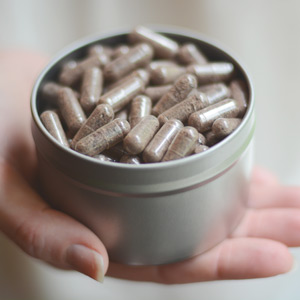 ›Grace is an APPA Certified Placenta Specialist (APPAC) in the Traditional (TM), Traditional Chinese Medicine (TCM), and Raw Dehydrated methods of placenta encapsulation and Tincture.
›Grace has extensive knowledge and experience having helped hundreds of families through pregnancy, postpartum and breastfeeding.
›Grace is Certified to meet OSHA (Occupational Safety and Health Administration) Blood Borne Pathogens Standard 29 CFR 1090.1030
Grace is fully trained in Food Safety  (A certification approved by the Ontario Ministry of Health)
›We provides safe, discreet placenta encapsulation so you can focus on your newborn
›Grace is a placenta encapsulation professional whose focus on cleanliness and safety is the number one priority.

Cleanliness and Safety is our #1 Priority
Traditional Method (TM)
Gently steamed to 160 degrees F
Dehydrated at 145 degrees F for 10-12 hours
Encapsulated
Nothing added, nothing taken away
This methods ensures that bacteria that may have come in contact with the placenta during birth is killed during steaming.
Traditional Chinese Medicine Method (TCM)
Gently steamed like TM with herbs; lemon, ginger and hot pepper
Dehydrated at 145 degrees F for 10-12 hours
Encapsulated
Raw Method
Placenta remains raw prior to dehydration
Dehydrated at 160 degrees F for a minimum of 12 hours
Encapsulated
Yields the most pills
Tincture
The same great benefits of your pills, but lasts for years.
Salve
A cream that can be used all over your body, on your perineum or cesarean incision (once healing has taken place). This salve includes lavender, vitamin E, Coconut oil and other healing herbs.
Postnatal Bath Herbs
Soothing to the perineum after birth and achy muscles.
Ingredients: Himalayan Sea Salt, Epson Salt Comfrey Leaf, Lavender Flowers, Plantain Leaf, Red Raspberry Leaf, Yarrow Flower, Calendula Flowers, Shepherd's Purse, and Uva Ursi Leave
Placenta Encapsulation Service (includes pick up and delivery) $299.00 plus HST
Includes: A Preparation Check list, Your Placenta Pills, a Cord Keepsake, Storage and Dosage Guidelines, and a Welcome Baby Gift
Add on's:
Tincture $50.00 plus HST
Salve $30.00 plus HST
Bath Herbs $20.00 plus HST
Print $15.00 plus HST
Our Service Areas: Toronto, North York, Etobicoke, Richmond Hill, Vaughn, Markham, Mississauga, Brampton, Caledon, Oakville, Burlington, Milton, Georgetown, Erin, Hamilton, Watertown, and Dundas.
New Areas Serviced:  Pickering, Whitby, Scugog, Uxbridge, Port Perry, Ajax, Oshawa, Courtice, Port Hope, Cobourg, Peterborough, Lindsay, Scarborough, Newmarket, and Aurora.
GBS and Placenta Encapsulation
WHAT OUR CLIENTS ARE SAYING
I had an amazing experience by choosing Grace and her team for placenta encapsulation. We chose to do the package which included the capsules, print of the placenta, salve, tincture and herbs bath soak. I truly feel that the capsules and herbs bath soak helped me heal much faster post delivery. I had a 2nd degree tear and was back to my pre pregnancy self a lot quicker than I thought. The service was great, quick and extremely professional. Thank you so much Grace for this wonderful experience. I'm able to keep up with my newborn by ensuring I'm taking care of my own body with these capsules and the tincture. ~ MK
Disclaimer: This service has not been evaluated or approved by The Public Health Agency of Canada. Graceful Birth Doula Services Inc. makes no medical treatment claims. Services provided are not clinical, pharmaceutical, or intended to diagnose, treat, or cure any condition. Families who choose to utilize these services take full responsibility for their own health and product usage.