Childbirth Education Classes in Mississauga and Oakville
HypnoBirthing® is a rewarding, relaxing, and stress free method of birthing. It is based on the belief that severe discomfort does not need to be a part of birth when a person is properly prepared and trusts their body. It provides expectant parents with practical tools and techniques to help them understand instinctive birth, and help them prepare for a calm birth experience. HypnoBirthing® is about empowering parents to welcome their babies into the world in a calm and gentle way.
Grace Jose is a Certified HypnoBirthing® Practitioner, a Certified Labour Doula, and a Certified Association of Placenta Preparation Arts Specialist. She has extensive training and experience having taught classes and attended births as a Doula for more than 10 years. Grace has taught and supported hundreds of families and has mentored over a dozen doulas.
What can you expect from our HypnoBirthing® classes?
learn and practice deep relaxation techniques
an understanding of instinctive, natural birth
fear releasing exercises
birth affirmations
birth preference and planning tools
self hypnosis
visualization
deepening techniques
contemporary and interactive exercises
a fun environment where you will make friends
all material is included
a bonus free week "infant care" (April – June classes)
Contact us today for a full syllabus of the program.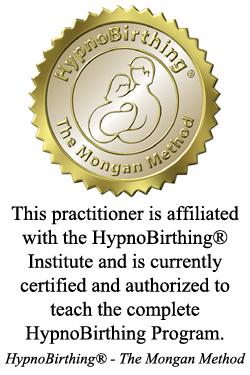 Oct-November– Tuesdays – 5 Week Series
Start Date Oct. 22 – *Bonus Free Infant Care Class Location – Oakville
January 2020 - Tuesday's and Thursdays - 2.5 Week Series
January 15, 17, 22, 24, 28th, 2020
March – Tuesdays – 5 week Series
"My dream is that every woman, everywhere will know the joy of being able to call upon her natural birthing instinct and bring her baby into the world in calm and peace and comfort." ~ Marie F. Mongan 1989