Welcome to Mississauga Moms and Babies Meetup!
This year we have a great line up of topics and guest speakers joining us at Mississauga Moms and Babies Meet up.  Our group is a safe place to connect with other moms, talk about life after a baby, be part of organized discussions about sleep, nutrition, breastfeeding, introduction to solid foods, pelvic floor health (afterbirth), going back to work, and much more. Most of all we want you to meet other moms in the same stage of life and have a morning out. This group will not solicit or try to sell you anything. From time to time we will share resources with you. You are encouraged to share your opinions, without judgement, we will respect your individual way of raising your family. We will be meeting every second and last Tuesday of the month, starting up again January 29th, 2019 from 10:30 am to 12:00 pm. at Studio 89 in Mississauga. We welcome all moms with babies under 1 year old (older siblings welcome and dads can come too :).  Best of all its FREE!
Here's a link to our Facebook group https://www.facebook.com/groups/1343570545766115/about/
Here's a list of our upcoming topics:
Baby Wearing
Fever's, Colds and Flus, Oh My! Natural approaches to helping your babies through the winter.
Intimacy After Birth
Transitioning Back to Work after Baby
Intro to Solids
More topics to follow.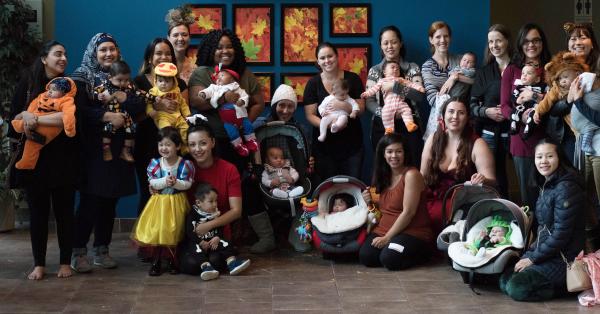 Space is limited so RSVP on our facebook group as soon as possible!