Graceful Birth offers pregnant people the service of transforming their placenta into capsules. We do this by adhering to the highest safety standards in the industry. Services are done in a dedicated space where we adhere to the highest level of sanitization protocols in the industry.
Here's what you can expect:
1. Complete the online registration and submit the deposit
2. You will receive a confirmation email within 12-24 hours including a preparation check-list and receipt for your payment
3. Once your baby is born, text us and we will pick up the placenta at the hospital, home or birth centre
4. Receive your package within 3-4 days after pick up.
5. Grace will follow up with you within 2-4 weeks after birth.
Space is limited so register below today.
Here's What Sets Us Apart:   Experience, Certification and Safety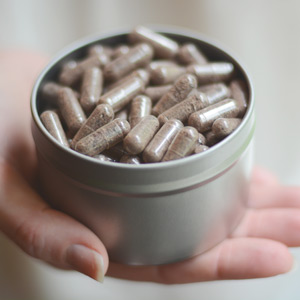 Grace is an APPA Certified Placenta Specialist (APPAC) in the Traditional (TM), Traditional Chinese Medicine (TCM), and Raw Dehydrated methods of placenta encapsulation and Tincture.

Grace is one of the most experienced encapsulators in the GTA and surrounding cities and has encapsulated for over 4

50 clients

Grace has extensive knowledge and experience having helped thousands of families through pregnancy, postpartum and breastfeeding.

Grace is Certified to meet OSHA (Occupational Safety and Health Administration) Blood Borne Pathogens Standard 29 CFR 1090.1030

Grace is fully trained in Food Safety (A certification approved by the Ontario Ministry of Health)

Our services are done in a dedicated, sanitized room for Placenta Encapsulation Services. Not in a home Kitchen.

Grace is a placenta encapsulation professional whose focus on cleanliness and safety is the number one priority

.
Traditional Steamed Method
Thoroughly washed and examined
Gently steamed to 160 degrees F
Dehydrated at 145 degrees F for an additional 10-12 hours
Encapsulated, packaged and sealed in a labelled non moisture jar.
Delivered to your home
This methods ensures that bacteria that may have come in contact with the placenta during birth is killed during the steaming process.