UPDATES ON COVID-19
At Graceful Birth we want to assure you that we are following all of the recommendations of Public Health to ensure you and your family are safe while receiving support. Although most hospitals are permitting doulas as a secondary support person, we acknowledge that things may change. Hiring a doula can provide you with the emotional and informational support you need during this time of crisis. During these uncertain times we want to provide our clients with "flexible care" to ensure that you are still supported during COVID-19. If you choose one of our our full support packages and hospital policies change, you will have the option to switch over to our virtual or in-home package should you want to. This option provides you with:
Flexibility to change to one of our virtual plans
Emotional Support to help keep you calm and relaxed
Informational support. A dedicated doula to answer all your questions
Help preparing your partner to be the best support person possible
An on-call doula to provide you with virtual or in person labour support during labour
A postpartum follow up to answer all your breastfeeding, mother recovery and baby questions you might have.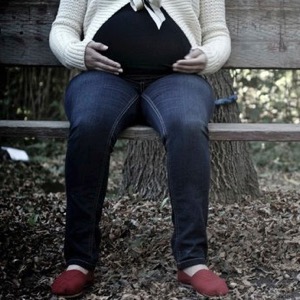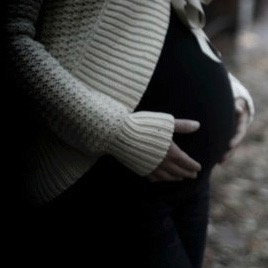 As Labour Doulas, we can help you unravel the web of options.  We will provide you with evidence-based research to help you make informed decisions.  We will provide non-judgmental emotional support throughout your pregnancy and labour, and physical support throughout your labour and birth.  We will empower and work with your partner ensuring you have the best support team possible.  Our Doulas work for you alongside your health care providers, (either your Midwife, Nurse or Doctor), in your home, in the hospital of your choice, or at a birthing centre to provide you with exceptional care.  After your baby's birth we visit you at home to support you with breastfeeding and answer any questions you might have about your labour and your precious newborn.
Did you know that labouring women who have continuous support by a non-medical person, who is also not a member of their family (ie a doula) is:
31% decrease in the use of Pitocin
28% decrease in the risk of Cesarean
12% increase in the likelihood of a spontaneous vaginal birth
9% decrease in the use of any medications for pain relief
14% decrease in the risk of newborns being admitted to a special care nursery
34% decrease in the risk of being dissatisfied with the birth experience
Source:
https://evidencebasedbirth.com/the-evidence-for-doulas/
Grace was a calm and reassuring force that got me through each and every contraction.
I knew that I wanted the best possible, most natural and healthy birth experience.
Grace helped me to feel safe and comfortable during one of the most important moments in my life – my baby's birth.
VIRTUAL PACKAGE STARTING AT
Two Virtual Prenatal Visits
Phone, text and email support during pregnancy
—
Virtual Labour Support
One Postpartum Visit
—
SILVER PACKAGE
Two in person visits
Phone, text and email support during pregnancy
Full birth support
GOLD PACKAGE
Three in person visits (any combo of pre and post natal)
Phone, text and email support during pregnancy
Full birth support
*Most Popular Package*